For Golf Package Quotes Click HereInquiry Now
---
Hudson Valley Golf Courses
Golf Course Name
Type
Architect
Social
Albany Country Club
Voorheesville, NY
518-765-2854
18 Holes - Private
Robert Trent Jones, Sr.
Beekman Country Club
Hopewell Junction, NY
845-226-7700
Holes - Public
Cortlandt Fish
Blue Hill Golf Course
Pearl River, NY
845-735-2094
Holes - Semi-Private
Boston Corners Golf Club
Millerton, NY
518-329-2800
Holes - Semi-Private
Branton Woods Golf Club
Hopewell Junction, NY
845-223-1600
18 Holes - Public
Broadacres Golf Club
Orangeburg, NY
914-359-8218
Holes - Semi-Private
Brunswick Greens
Brunswick, NY
518-279-3848
Holes - Public
Burden Lake Country Club
Averill Park, NY
518-674-8917
18 Holes - Semi-Private
Capital Hills at Albany
Albany, NY
518-438-2208
Holes - Public
Devereux Emmet
Casperkill Golf Club
Poughkeepsie, NY
845-463-0900
Holes - Public
Robert Trent Jones, Sr.
Centennial Golf Club - Lakes/Fairways
Carmel, NY
845-225-5700
Holes - Public
Larry Nelson
Centennial Golf Club - Lakes/Meadows
Carmel, NY
845-225-5700
Holes - Public
Larry Nelson
Central Valley Golf Club
Central Valley, NY
845-928-6924
18 Holes - Public
Hal Purdy
College Hill Golf Course
Poughkeepsie, NY
914-486-9112
Holes - Public
William F. Mitchell
Colonial Acres Golf Course
Glenmont, NY
518-439-2089
Holes - Public
Colonie Golf & Country Club
Voorheesville, NY
518-765-4103
18 Holes - Private
Geoffrey Cornish
Colonie Golf Course, Town Of - Blue/Green
Schenectady, NY
518-374-4181
Holes - Public
Willard Byrd
Colonie Golf Course, Town Of - Red/White
Schenectady, NY
518-374-4181
Holes - Public
Robert Trent Jones, Sr.
Columbia Golf & Country Club
Claverack, NY
518-851-9894
18 Holes - Private
Hal Purdy
Copake Country Club
Craryville, NY
518-325-4338
18 Holes - Public
Dellwood Country Club
New City, NY
845-634-4626
18 Holes - Private
A. W. Tillinghast
Dinsmore Golf Course
Staatsburg, NY
845-889-4071
18 Holes - Public
Hal Purdy
Dogwood Golf Center
Hopewell Junction, NY
914-226-7317
Holes - Public
Dutcher Golf Course
Pawling, NY
914-855-9845
Holes - Public
John Dutcher
Dutchess Golf & Country Club
Poughkeepsie, NY
914-452-5403
18 Holes - Private
Members
Eddy Farm Hotel & Resort - Par 3
Sparrowbush, NY
914-858-4300
Holes - Resort
M. J. Sulka
Eddy Farm Hotel & Resort - Regulation
Sparrowbush, NY
914-858-4300
Holes - Resort
M. J. Sulka
Edgewood Club of Tivoli
Tivoli, NY
914-757-3184
Holes - Private
Evergreen Country Club - Private
Castleton On Hudson, NY
518-477-6224
Holes - Semi-Private
Warren Davis
Evergreen Country Club - Public
Castleton On Hudson, NY
518-477-6224
Holes - Semi-Private
Eddie VanKaempin
Fishkill Golf Course
Fishkill, NY
914-896-5220
Holes - Public
Wilton Villetto
Frenchs Hollow Fairways
Guilderland Center, NY
518-861-8837
Holes - Public
John Vetlegski
Garrison Golf Club
Garrison, NY
845-424-4747
Holes - Public
Dick Wilson
Green Ridge Golf Club
Johnson, NY
914-355-1317
Holes - Public
Harlem Valley Golf Club
Wingdale, NY
914-832-9957
Holes - Semi-Private
Hiawatha Trails
Guilderland, NY
518-456-9512
18 Holes - Public
Dominic Ferraidi
Hickory Hill Golf Course
Warwick, NY
845-988-9501
18 Holes - Public
Hal Purdy
Highlands Country Club
Garrison, NY
914-424-3727
Holes - Semi-Private
Hoosick Falls Country Club
Hoosick Falls, NY
518-686-1967
Holes - Semi-Private
James Baird State Park Golf Course
Pleasant Valley, NY
914-452-1489
Holes - Public
Robert Trent Jones, Jr.
Mahopac Golf Club
Mahopac, NY
914-628-8090
18 Holes - Private
Devereux Emmet
Manhattan Woods Golf Club
West Nyack, NY
845-627-2222
18 Holes - Private
Gary Player
McCann Memorial Golf Course
Poughkeepsie, NY
845-471-3917
Holes - Public
Dick Thompson
Meadowgreens Golf Course
Ghent, NY
518-828-0663
Holes - Public
Mechanicville Golf Club
Mechanicville, NY
518-664-3866
Holes - Semi-Private
Devereux Emmet
Mill Road Acres Golf Course
Latham, NY
518-785-4653
18 Holes - Public
Millbrook Golf & Tennis Club
Millbrook, NY
914-677-3810
Holes - Private
Minisceongo Golf Club
Pomona, NY
914-362-8348
18 Holes - Private
Roy Case
Monroe Country Club
Monroe, NY
845-783-9045
Holes - Semi-Private
William S. Flynn
Morefar Back O Beyond Golf Club
Brewster, NY
845-279-5086
18 Holes - Private
Edward Ryder & Val Carlson
New York Country Club
New Hempstead, NY
845-362-2196
Holes - Semi-Private
Stephen Kay
Normanside Country Club
Delmar, NY
518-439-6204
18 Holes - Private
William Harries
Orange County Golf Club
Middletown, NY
914-343-1284
18 Holes - Private
Orchard Creek Golf Club
Altamont, NY
518-861-5000
Holes - Public
Osiris Country Club
Walden, NY
914-778-5795
Holes - Private
Frank Duane
Otterkill Golf & Country Club
Campbell Hall, NY
845-427-2301
18 Holes - Private
William F. Mitchell
Pheasant Hollow Golf Club
Castleton, NY
518-479-4653
Holes - Public
Geoffrey Cornish
Phillip J. Rotella Municipal Golf Course
Thiells, NY
845-354-1616
18 Holes - Public
Hal Purdy
Pinehaven Country Club
Guilderland, NY
518-456-4040
18 Holes - Private
Dominic Ferraidi
Port Jervis Country Club
Port Jervis, NY
914-856-5391
Holes - Private
A. W. Tillinghast
Quaker Hill Country Club
Pawling, NY
914-855-1040
Holes - Private
Robert Trent Jones, Sr.
Red Hook Golf Club
Red Hook, NY
845-758-8652
Holes - Semi-Private
Rockland Country Club
Sparkill, NY
914-359-9702
18 Holes - Private
Robert White
Rockland Lake State Park - Championship
Congers, NY
845-268-6250
18 Holes - Public
David Gordon
Rockland Lake State Park - Executive
Congers, NY
845-268-6250
Holes - Public
David Gordon
Scenic Farms Golf Course
Pine Island, NY
914-258-4455
Holes - Public
Stephen Kay
Schuyler Meadows Club
Loudonville, NY
518-785-8191
18 Holes - Private
Devereux Emmet
Scotts Corners Golf Course
Montgomery, NY
914-457-9141
Holes - Public
Sedgewood Club
Carmel, NY
914-225-5227
Holes - Private
Shaker Ridge Country Club
Loudonville, NY
518-869-5101
18 Holes - Private
Jim Thomson
Silo Ridge Country Club
Amenia, NY
845-373-9200
Holes - Public
Al Zikorus
Southern Dutchess Country Club
Beacon, NY
914-831-0762
Holes - Private
Spook Rock Golf Course
Suffern, NY
845-357-6466
18 Holes - Public
Frank Duane
Stony Ford Golf Course
Montgomery, NY
845-457-4949
18 Holes - Public
Hal Purdy
Storm King Golf Club
Cornwall, NY
914-534-3844
Holes - Private
Willy Norton & George Low
Sycamore Country Club
Ravena, NY
518-756-6635
Holes - Public
Frank Duane
Tamaqua Golf Course
Westtown, NY
914-726-3660
Holes - Public
The Country Club of Troy
Troy, NY
518-274-4207
18 Holes - Private
Walter Travis
The Golf Club at Mansion Ridge
Monroe, NY
914-782-7888
Holes - Public
Jack Nicklaus
The Links at Union Vale
Lagrangeville, NY
845-223-1000
18 Holes - Semi-Private
The Powelton Club
Newburgh, NY
914-561-7409
Holes - Private
Devereux Emmet
The Tuxedo Club
Tuxedo Park, NY
914-351-4543
Holes - Private
Robert Trent Jones, Sr.
Thomas Carvel Country Club
Pine Plains, NY
518-398-7101
18 Holes - Public
Undermountain Golf Course
Copake, NY
518-329-4444
Holes - Semi-Private
John H. Shakshober
Vails Grove Golf Course
Brewster, NY
914-669-5721
Holes - Semi-Private
Van Schaick Island Country Club
Cohoes, NY
518-237-6127
Holes - Private
Gormaly
Vassar Golf Course
Poughkeepsie, NY
914-473-1550
Holes - Public
Wallkill Golf Club, Town Of
Middletown, NY
845-361-1022
Holes - Public
Steve Esposito
Warwick Valley Country Club
Warwick, NY
914-986-9609
Holes - Private
West Point Golf Course
West Point, NY
845-938-2435
Holes - Military
Robert Trent Jones, Sr.
Western Turnpike Golf Course - Red/White
Guilderland, NY
518-456-0786
Holes - Semi-Private
James Thomson
Western Turnpike Golf Course - White/Blue
Guilderland, NY
518-456-0786
Holes - Semi-Private
James Thomson
Winding Brook Country Club
Valatie, NY
518-758-9117
18 Holes - Semi-Private
Paul Roth
Winding Hills Golf Club
Montgomery, NY
845-457-3187
18 Holes - Public
Espisito & Associates
Wolferts Roost Country Club
Albany, NY
518-462-2115
18 Holes - Private
A. W. Tillinghast
Free Golf Package QuoteInquiry For A Free Quote
Local Tee Times
104 Totem Lodge Rd
Averill Park, NY 12018
---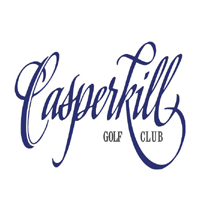 2330 South Rd - Rte 9
Poughkeepsie, NY 12601
---
Saybrook Dr
Glenmont, NY 12077
---
Route 9-H Rd 1
Ghent, NY 12075
---
6700 Dunnsville Road
Altamont, NY 12009
---
Area Video
No Video On File
---
Hudson Valley Hotel Deals
Looking for Hudson Valley lodging for an upcoming golf trip? Plan your visit online through TripAdvisor.com. Search for hotels, flights and attractions and more. Get specials deals, low rates and a convenient way to plan. Planning has never been this easy.
View Hudson Valley Hotel and Lodging Deals >>
---
Destination and Golf Course Videos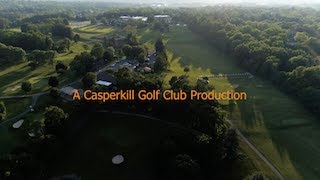 View Video
---
Post a Destination Review
Been to Hudson Valley? Write a review to help future golfers plan their golf trip.
Submit Review
Traveling There
Airport(s):
Hudson Valley Regional Airport (POU)